Board of Directors Meeting
The next Board of Directors meeting is scheduled for Monday, December 5th
The meeting will be held at Dave's barn beginning at 6PM.
More meeting details are in the calendar entry to the left or by clicking HERE
Agendas, Minutes, and Treasurer's Reports from past meetings are available in the Board Mtg Archive in the left margin*
*NOTE: You must be a registered member of the website to access these documents.
Click HERE, or "Calendar of Events" in the left margin for more upcoming meeting details and to RSVP. Don't forget, Board meetings are open to all property owners. Owner comments and suggestions are welcome and necessary. If you cannot attend a meeting but have a topic you'd like discussed, send an email to the board,

[email protected]
---
Meeting Minutes Posted
Board Meeting minutes from the January through August board meetings have been posted to the Meeting Archive. Click the Board Mtg Archive link in the margin to the left; select 2022, then select the individual meeting date you are interested in.
---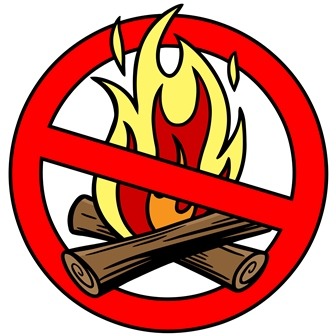 Fremont County in Stage 1 Fire Restrictions
The Tallahassee Fire Protection District (TFPD) always follows and enforces any (and all) Fire Restrictions imposed by Fremont County.
TFPD is currently in
STAGE ONE FIRE RESTRICTIONS
until further notice.
No burning of any kind is permitted during High Fire Danger Advisories such as this.
---
Wildlife Alert!!

I received a call from a homeowner who spotted a Mountain Lion kill on his property. The kill was an adult, female deer. Several cat prints were also spotted so there is very little doubt as to the predator.
The owner has seen a large Mountain Lion around his property, even as close as his driveway. This property is east on Rosebush but keep in mind, Mountain Lions have large territories.
This announcement is not meant to frighten owners/residents/visitors of Autumn Creek but to remind everyone:
Be prepared
Be vigilant
Don't leave your pets unattended
Go to top
---
Fire danger is

 EXTREME 


Stage 1 fire restrictions are in place throughout Fremont County.



Please remember the following:
You must contact the TFPD Fire Chief by calling (719) 275-3058 to obtain permission for open burning. All requests by District residents or property owners to conduct a controlled burn are subject to prior approval
No fire or grill should be left unattended, and shall have an adequate water supply and/or fire extinguisher on site
Use water to put out a fire or campfire. Using dirt will not always extinguish a fire and some embers can stay hot underground for a long time
You cannot burn tree stumps, tires, plastic, cut lumber, construction debris, trash, chemicals
In the State of Colorado, it is illegal to burn anything in barrels (or burn barrels)
Stay informed at the TFPD website: https://tallahasseefpd.colorado.gov/ OR on Facebook: https://www.facebook.com/TallahasseeFPD
Go to top
---
Important Notice!

Please click

HERE

for a very important message that affects anyone living in or visiting the ranch.
---
Go to top
---
Request from the Road Committee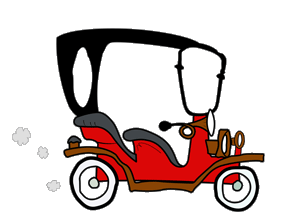 The Road Committee is recommending those of us with 4WD to please engage it while driving the roads. When the roads are wet, it increases safety and reduces the depth of ruts by not spinning wheels. When the roads are dry, it reduces the occurrence of tire "chatter" which displaces newly laid gravel. In both cases, the roads we pay so dearly for will benefit.
Thanks to all for your participation!
Go to top